Long-Term Retention and Archival with Cohesity
Modernize Your Retention Strategy with an Automated Solution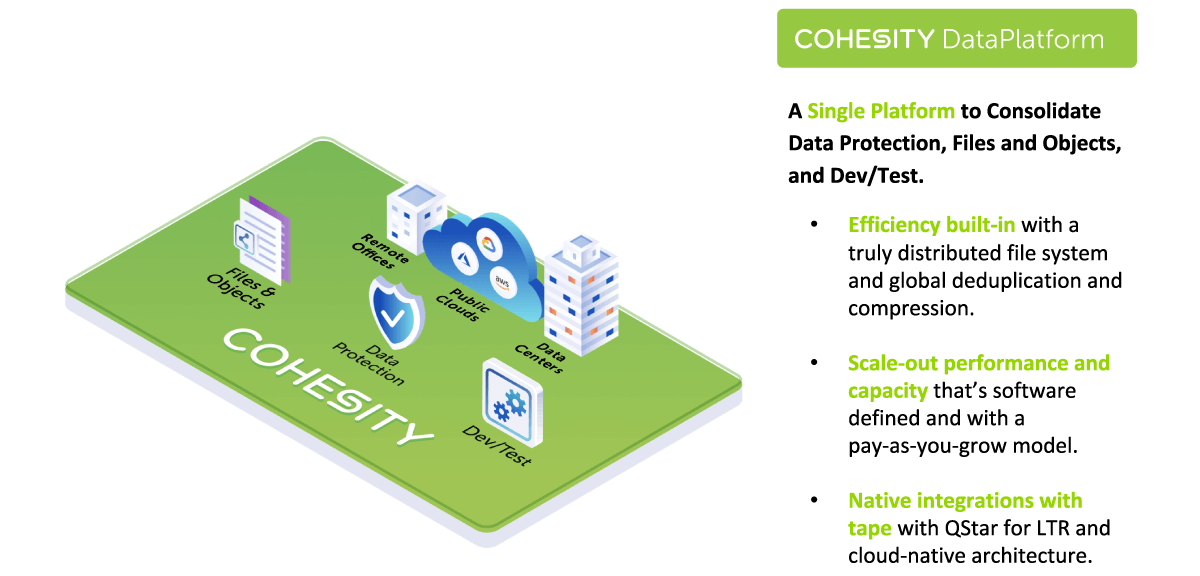 Cohesity dramatically simplifies long-term data and application retention and archival with a modern solution that supports the backup, recovery, and long-term retention of multiple workloads—across multiple locations: on-premises to public cloud and edge environments.
Cohesity enables:
Policy-driven and automated archival to tape

Savings with global variable-length deduplication and compression
Built-in policies ensure IT can easily automate data retention to tape as an archive target with customizable retention periods.
With Cohesity, organizations also have increased flexibility to address local, regional, or international compliance and business service-level agreements.
With Cohesity, IT organizations save time by quickly archiving data to multiple targets, including QStar-managed tape libraries.
Cohesity's unique architecture stores data differently. Customers see a dramatically reduced data footprint with global variable-length sliding-window deduplication and compression, seeing data reduction rates such as 18x, and CapEx and OpEx savings of 70% or more.